Post by Dr. Poison on Mar 11, 2017 16:51:23 GMT -5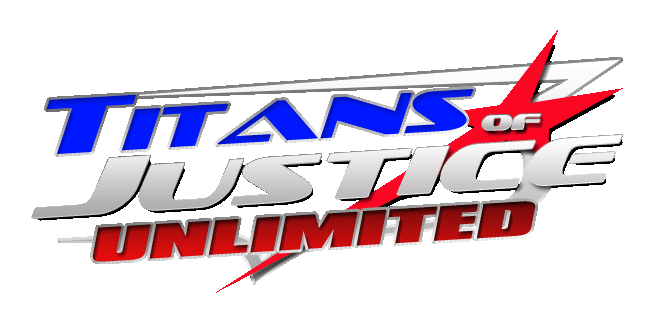 Titans of Justice Rebirth #1
Written, Edited, & Maxi-Micros by: Dr. Poison


The Top of the Daily Star Building - Original Earth 2…
A group of six costumed heroes known as the Justice Society Infinity were assembled with deep concern. Over the course of the last eighteen hours, their world had seen hundreds of wormholes open in its skies with hordes of evil invaders pouring out in attempts to subject this world to their leader.
"I can't believe we're all that's left of the team," commented a red and black-clad man, his long dark hair pulled back in a ponytail, holding a glowing yellow staff. "I'm beginning to think we're going to lose this one."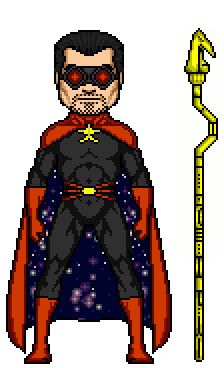 "No!" denied a muscular man in red, white, and blue, bearing a modified version of Superman's S-symbol on his chest. "We're going to take back our world and find the others."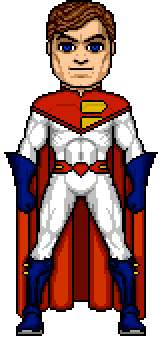 Long-time Justice Society member Dr. Fate chimed in, "We are going to win this war but we cannot do this alone. Six of us are not enough."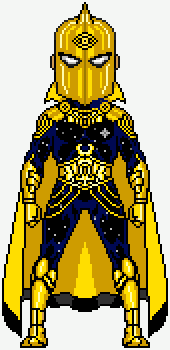 "Short of releasing a bunch of super-villains who could turn on us at any moment, who else has the power to help us fight back?" asked a man dressed in green and white bearing a power-ring on his left hand.
"I think I know who you're referring to, Fate," presumed Hawkman. The winged-wonder was fresh into the prime of his latest reincarnation after being killed by his arch-foe Hath-Set twenty-some years ago. "The problem is, it may be too late to go asking for help at this point. The world will be overrun within a few hours unless something changes and quick."
"I wish the freakin' Spectre would answer his signal device," injected the man with the glowing staff.
"I suspect that the Spectre is not able to help us at this time," Dr. Fate began, "After he defeated the Anti-Monitor during the great Crisis a few decades ago, he used a great deal of his power to help restore the Multiverse. I believe he is still recovering from that feat. I think him making an appearance at our meetings occasionally is an effort in itself for him. About six months ago, his old foe Zor resurfaced and dispatched him quickly. If I had not intervened, Zor would have ended the Spectre's existence."
"Fate, what are you proposing?" asked a tall, caramel skinned woman sporting the symbol of the Batman on her chest.
"I am going to send you across the multiverse to assemble some allies, Huntress," replied the host of Nabu. "There are heroes on Earths 1, 4, S, and X that may be willing to come and aid our earth."
"But by the time we get back with our new recruits, the planet will probably be lost," countered the man with the glowing staff. He was known for being quite passionate but at this moment, he was quite frustrated with the odds in front of him. "Like Hawkman said, we most likely have a few hours at most!"
"I will see to that will an incantation that will halt the flow of time while you are gone, Starman," revealed Dr. Fate. "I will not be able to hold the spell for more than a few hours so you'll need to work quickly to find help. Prepare yourselves for inter-dimensional travel," advised the Lord of Order as his eyes and hands began to glow. "Power Guy and Huntress, I'm sending you to Earth 1. Green Lantern, you're going to Earth 4. Hawkman, you'll be visiting Earth S. Starman, you'll be taking a trip to Earth X. Be alert as the Axis forces won World War II there and rule with an iron fist."
"I'm aware, Fate," countered Starman. "That's where my…" Starman continued until he vanished before the man also known as Kent Nelson's eyes.
***

The Justice League Satellite(above Earth 1)…
Power Guy stands next to his longtime friend the Huntress and pleads their case to the current incarnation of the Justice League: Apotheosis, Black Vulcan, Champion, Firestorm, Flash, Sargona, and Sonic Boom, "Even with all of my Kryptonian abilities, we still need help."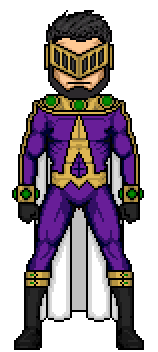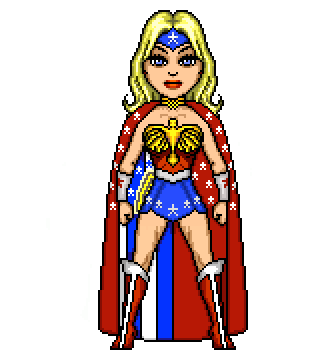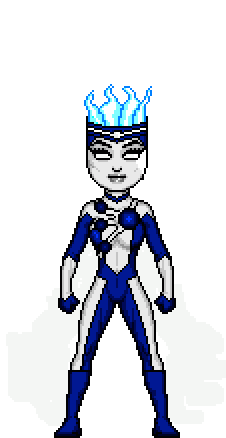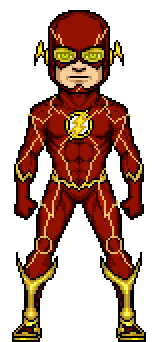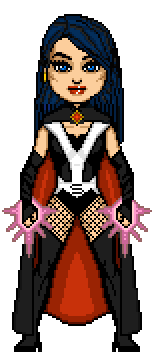 ***

The L.A.W. Tower, Hub City(Earth 4)…
The grandson of the original Green Lantern(Alan Scott) and the son of Jade continues on with his own request to a couple of members of this earth's super-team known as the Living Assault Weapons: Captain Atom(still in his prime due to his powers), Gold Bug, and Son of Vulcan, , "We had a much larger team but there are only six of us left. I know most of your team is on another mission but can you spare us any of you?"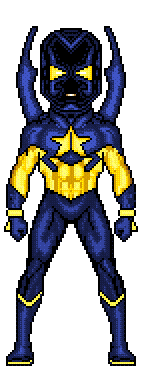 ***

The Rock of Eternity(Earth S)…
Several members of the Squadron of Justice(Bullet Boy, Corporal Marvel, Ibis the Invincible, and Isis) look upon Hawkman, a stranger to most of them, listening to his plea, "We only have a matter of hours before our earth falls before the greatest evil in the multiverse."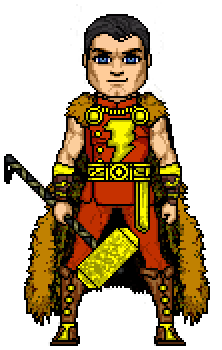 ***

Freedom Fighters' Bunker(Earth X)…
Uncle Sam(a timelesss entity), Phantom Lady(kept young from exposure to her Black-light Ray), and the modern Ray) from the current roster of the Freedom Fighters gaze upon Starman as he reveals, "Earth 2 is being conquered by Darkseid and his Elite."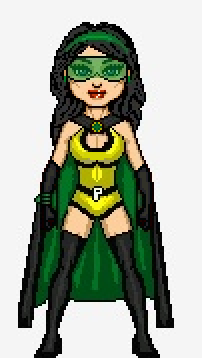 ***

The Justice League Satellite(above Earth 1)…
The Flash, not surprisingly, was the first Leaguer to speak, "That's a change of pace. Usually Darkseid comes after our earth."
***

The L.A.W. Tower, Hub City(Earth 4)…
"Cap," began Gold Bug as he grabbed his toothbrush and a stick of deodorant, "I'm going to go with Greenie here. See you when I get back."
***

The Rock of Eternity(Earth S)…
Corporal Marvel turned and looked at his teammates, "My father told me about Hawkman and the Justice Society. He teamed up with them back when the Hitler of Earth 2 brought my dad, Mary, and Freddie to his earth to act as his pawns against the JSA."
"Yes, and I the previous Squadron of Justice teamed up with the JSA and the Justice League when King Kull gathered villains from our three earths in an attempt at a hostile take-over," recalled Ibis. If the JSA and Earth 2 need our help, I say we give it to them."
"But we're still trying to find where Ogar will strike next," pointed out Bullet Boy.
"You three stay here and keep looking for Ogar, I'll go with Hawkman to Earth 2," volunteered Corporal Marvel.
***

Freedom Fighters' Bunker(Earth X)…
"It's great to see you again too, Aunt Sandy," smiled Starman as Phantom Lady hugged him tightly
"Sam, you and Ray stay here in case the Human Bomb and the others need your help against Baron Blitzkreig," Phantom Lady said as she released her nephew from her grasp. "I'm going home to Earth 2 for a bit. I'll be back once we've sent Darkseid and his forces packing."
As Starman and Phantom Lady made their way through Dr. Fate's portal, Starman explained, "Dr. Fate figured out why Darkseid is attacking our earth. Despite the Justice League's earth being named Earth 1, our earth is the original. The mold that all of the other earths were copied from. If Darkseid is able to conquer Earth 2, all of the rest will fall like dominos and the Multiverse will be Darkseid's new kingdom."
TO BE CONTINUED!