Post by codystarbuck on Mar 29, 2020 20:23:47 GMT -5
Marvel Graphic Novel #49, Dr Strange & Dr Doom, Triumph & Torment
Dr Strange has traded the Ronald Coleman look for Dabney Coleman; or maybe the Leather Man from the Village People...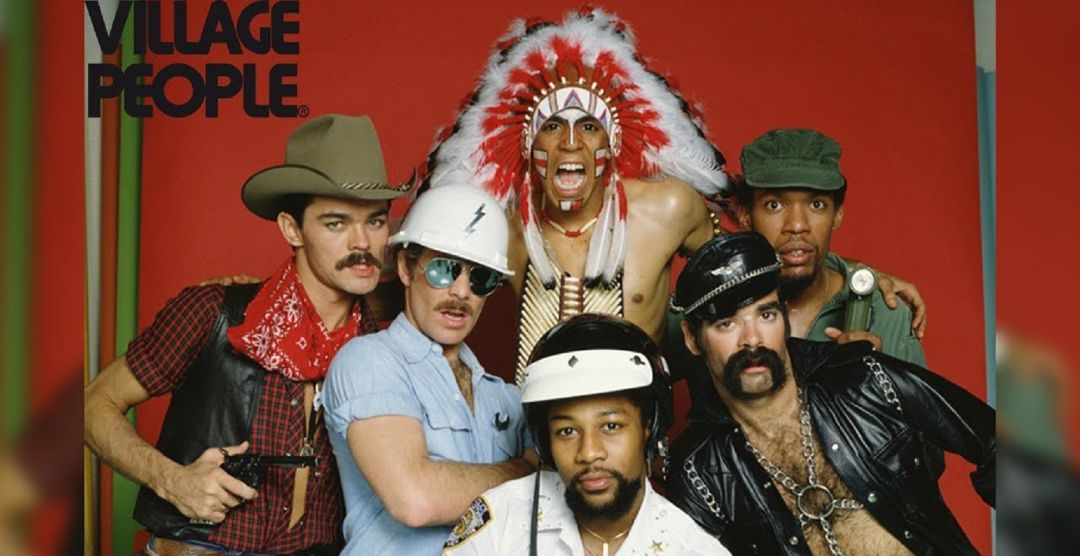 Creative Team:
Roger Stern-writer, Mike Mignola-pencils, Mark badger-inks & colors, Jim Novak-letters, Ralph Macchio-editor
Mignola on art? I'm in!
Synopsis:
Somewhere in the Himalayas resides the Aged Genghis, who isn't the Ancient One, but he plays one on tv. He's some old sorcerer, who is a bit cranky in his old age (which is a lot of cranky, as he is a lot old). He tells his servant/acolyte/stooge about a meeting with one Victor Von Doom, who came there seeking knowledge, things they would not teach him back in college...
Vic is a people person, isn't he? So, Gengi sends him up the road (way up) to some monks to learn sorcery and metalwork, and he creates his armor, then sears his face like a Steak n Shake steakburger. Dr Strange, newly anointed by the AO finds old Gengi and helps heal him a bit, before heading off to America, where he will jack up his rates to pay for his swanky new threads. Hey, dry cleaning capes isn't cheap!
So, Gengi is going to round up the world's greatest sorcerers, as he was foretold to do, for the Time of the Vishanti. which is like a San Diego Comicon, every hundred years. Doc gets his summons, as does oom (although his Doombot thinks he has gone a bit mental)
Once everyone arrives (Strange takes a plane to Indonesia, despite being able to magic across the world, which seems odd; but, I hadn't read one of his comics for years, at that point). The assembled group see the three Vishanti: Oshtur, Agamotto and Hoggoth (the lady, the blind dude and the kitty)
Khalid Inshallah, a Middle Eastern mage objects to Doom being there, since he is a scientist, not a sorcerer. Doom throws down the gauntlet, literally, as he drops his gauntlets to deactivate his armor's weapon systems. This is to be a Contest of Champions for the magic set (Match of Magicians? Set-to for Sorcerers? Participatory Program for Prestidigitators?) Whoever wins is the Sorcerer Supreme; the Big Cheese, the Head Honcho, Top Dog, the Grand Poobah, the High and Mighty......
Sorry, I was possessed by Robert Stack!
First up, a Jamaican stereotype lets loose wit de magic, mon, and gets his chicken jerked! The rest then attack in unison, including the Tom Baker wannabe Khalid (check out The Golden Voyage of Sinbad!), some Brit chick, an Atlantean, one from Mexico, a Japanese and some others. Doom uses science to detect mystic bolts on the infrared wavelength and avoid them, while others get zapped and turned into zombies to attack the others. Only Doom and Strange avoid their fate. Doom is successful in neutralizing some of the others, but Strange beats more of them.
He turns his power on Strange and gets owned by his superior knowledge of magic. Strange then probes the crystal that encases Gengi and then realizes the answer is simple and asks him to just come out of there, making him the winner. He is named Sorcerer Supreme, but is then told he has to grant Doom's fondest wish, since he also survived. Doc ain't having it. He knows Doom will want to conquer the globe. Dom surprises him...
Doc agrees and Gengi strikes down the temple and the others run for the hills. Doom pilots Strange to Latveria, then gives him the nickel tour, collecting flowers from little girls straight out of Leni Riefenstahl films.
Doom takes him to his castle, where Strange reads Cynthia Von Doom's diary and Doom speaks lovingly of a mother he knew only through her diary and the stories of his father and servant. She helped others but drew on forces she couldn't control. Strange realizes they will have their work cut out for them.
Boris tells Strange of Cynthia. His people were Romani, gypsies, who were persecuted by the old Baron of Latveria. Cynthia made a pact with Mephisto for the power to bring a homeland for her people, though she resists Mephisto's temptations, until he brings up a homeland for her people. She unleashes a powerful spell on the village, to force the Baron to let her people settle. The spell kills all and she is distraught at the deaths of innocent children. She renounces the power, just before she is stabbed by a guardsman.
She told her husband what happened and with her dying breath makes him promise to destroy her trunk of arcanna. He buries her and tries to follow her wishes, but the trunk returns whole, every time. meanwhile, the Baron forces Doom's father to heal his wife. he fails and the Dooms must flee and are caught in the mountains when the snows come. Werner is killed and Victor is saved by Boris, demanding vengeance. he opens the trunk and studies its secrets. he grows in power and studies both science and magic at every library he comes to and then travels to the US to study. there, he engages in his experiment, with Reed Richards, that leads to his scarring and expulsion. he eventually returns to Latveria, in his new armor and frees the country from the Baron's rule and brings prosperity and stability to all, though he still lusts for more power and conquest.
Strange trains Doom in sorcery, while Doom soops up his armor. They then depart fro Hell, to face Mephisto...
After fighting the undercard, they get to the Man and Doom cuts a promo and issues his challenge. Mephisto responds that "To be the Man, you have to beat the Man!" (Woooooooooooooo) and it is on...
The handicap match begins, with Mephisto cast as Andre the Giant. However, Doom and Strange work as a tag-team and hold their own. Mephisto goes pure Vince Mcmahon and changes the rules to suit himself, throwing a sandstorm at the pair. Strange is blown away by the winds and Dooms armor seals itself, cutting off Strange's location. Doom tries to fight alone. Strange tries to work his way back to Doom, but looses his gear and finds himself back in surgery, facing his lost career and failure and then runs into Niles Caulder...
He blows him off, goes for a drive, runs off a cliff and eds up with nerve damage to his hands. he is reliving the Death of Dr Stephen Strange and the birth of Dr Strange, Sorcerer Supreme (after advancing through Sorcerer with Cheese, Meat Lover's Sorcerer, Veggie Sorcerer, and Deluxe Sorcerer with pineapple). this ends up strengthening Strange's resolve and he blasts the demons and gets back to work.
Mephisto and Doom spar verbally and then Mephisto puts him in check, by offering to bargain for Cynthia's soul. Doom starts to crack...
Doom double-crosses Strange and delivers him to mephisto, in exchange for his mother's soul. I think the same thing happened to Jerry Lawler in Memphis, every time he teamed up with a partner. That dastardly Jimmy Hart could always turn his allies into the King's enemies.
Mephisto restores Cynthia's soul to an earthly vessel and Victor starts to depart with her, then lets slip that he bargained for her. She then refuses to leave and condemns Victor for selling his soul to mephisto and turn another over to him. mephisto forces Strange to watch as Cynthia is returned to a dead image and Victor collapses at her feet, defeated.
Just like Jimmy Valiant or Superstar Bill Dundee!
Now Doc is POd and, like Jerry Lawler, he "pops the strap," and makes his comeback on Mephisto. it turns out, he was able to do so because Doom slipped him a foreign object! Doom has double-crossed mephisto and the pair hit him like the Road Warriors tearing up a Mulkey Brother!
Mignola goes all Kirby and Ditko for several pages and then Strange figures out how to win. he has Doom lower his shields and unleashes the power of Cynthia's redeemed soul...
Mephisto can't win and finally kicks the pair out of Hell and back to Latveria. Doom rejects Strange's help and orders Boris to see to him while he arranges transport back to America. then, Strange finally figures out what happened...
Aged Genghis does the post-show wrap up and we call it quits, as the crowd tries to get out of the parking lot.
Thoughts:
This is really good! I'm not much of a fan of Dr Strange and magic as a whole. There are no real rules to Strange's magic and in comic book magic, in general. That makes the stories come out rather hollow, as the magician is usually losing, until they aren't anymore, with nothing really set up in advance to explain it. The better writers get around this through characterization and the better artists by just dazzling you with the effects and scenery. once in a while, you get a story that combines good writing and art and sets up a story where there is a logic to everything. This is that kind of story. Stern shows that Doom is arrogant, but has a code of honor. Mephisto plays by his bargains, though he wins by trickery. Doom played out the game in his head and set up Mephisto to trick himself because he couldn't see past Doom's previous arrogance and understand his love for his mother. He cherishes her so much that he trades her love of him for the redemption and freedom of her soul. Strange's magic still has no real rules; but, the character of Doom comes with rules and that gives us a mechanism to bring about a satisfying end that doesn't feel
deus ex machina
. Stern has always been a good writer; but, this is very good! Like ursula Le Guin good, which is one of the few authors who wrote magical fantasy that I enjoyed. Her magic had rules (true names).
As for the art......
IT'S MIGNOLA! Of course it is outstanding. This is from 1989. Mike Mignola had toiled mostly as an inker at Marvel, with a couple of projects at DC (World of Krypton, Phantom Stranger, Cosmic Odyssey). he was really coming into his own, as an artist, as he would start to dazzle us with gotham by Gaslight and Fafhrd and Gray Mouser (with Howard Chaykin), ultimately leading us to his amazing work on Hellboy. We are getting flashes of that greatness here, as he gets to indulge his lover for Kirby monsters with some Ditko weirdness, all in his own style.
Mark badger is a good fit for Mignola (as was P Craig Russell and vice versa) and Badger gives us a nice color pallette.
To me, this demonstrates what Marvel could have been doing with their graphic novel line; but rarely did. The next entry will also rise to that potential, with work from two true storytelling masters.