Post by shaxper on Feb 6, 2016 8:46:55 GMT -5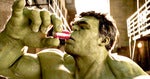 But there's still the problem that the Lord of the Rings, as a complete work, still continues from (and references) The Hobbit, a work that was its own stand-alone novel. By your criteria, that disqualifies Lord of the Rings from being a novel because "I would not consider any of those graphic novels because none of them were self-contained stories, they had spin-offs/tie-ins/x-overs in other books that were part of the story so you do not get the complete story"
Lord of the Rings is a complete story. It has a beginning and an end, and can be read, understood, and appreciated without any auxiliary reading. It is set in the same world and features some characters from an earlier work of Tolkien's. But that work is not required reading. In fact, it would only have confused the reader as the two works were not consistent. Tolkien rewrote parts of The Hobbit after publishing Lord of the Rings to remove these inconsistencies.
To see how well it stands on its own, look to the films. There were (believe it or not) many people who had never read any work of Tolkien whose first exposure to the characters and world were the Lord of the Rings films. That the films were somehow incomplete for not telling a tale of a hobbit's journey with some dwarves crossed the mind of I would guess no viewers new to the universe.
Frodo has an adventure. He has an old wise uncle who also went on adventures in his day. This is a common framework for stories. Understanding Frodo's adventure can be appreciated without any more details of Bilbo's than were provided. Just as Bilbo's adventure could be appreciated without knowing details of the Old Took's adventures.
There is not so much the question of if there are other works that form a broader picture, but to what extent the narrative presupposes those works. I tried to point this out in several examples.
However, while I disagree that Lord of the Rings depends on any other work, I don't think this necessarily should be a criterion for a novel. Many novels have sequels.
Speaker for the Dead, Naked Sun... I mentioned Second Foundation earlier. I think there is a concept of a "series of novels", and that is okay. I would still call Speaker for the Dead a novel.

There is a key difference with these series of novels though, and it comes in terms of how you would introduce them to someone. You would suggest they start at the beginning. Whereas you may not suggest that with many a superhero arc. You don't often hear, Dark Knight Returns is great, but first I recommend all these old Batman comics, and Superman comics, and comics where they team up. And of course you'll need Justice League and Green Arrow, oh and Joker had his own series...


So Lord of the Rings is a "novel," and the individual books are not, then? Seems counter-intuitive, but I can be persuaded to accept it.
Therefore we are not being slaves to original format and are instead evaluating whether the contents stand on their own as a complete work.
I still hold to my argument that artistry counts, but I accept that not everyone here is going to be onboard with that. Besides that point, I can accept what is being argued here.